Port Washington is a sought-after Pender Island neighborhood that is centered around an idyllically pretty rural road of the same name, referred to by locals as 'Port Wash'
Port Washington embodies rural island living while also offering many of the conveniences of modern living, it's where old meets new such as children and seniors cycling and walking their friendly dogs, sheep grazing and fresh vegetable and eggs stands...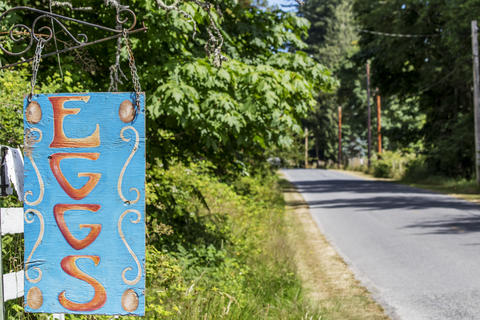 ...a little country grocery store featuring local organic produce and fine European gourmet ingredients, candies, baked goods, a pet food barn, and an obstacle course used by dog trainers! Southridge Farms Store and Pender Island Lumber are major hubs of Port Washington activity. Pender Island Lumber not only sells almost everything you need for home building and repairs, they also sell gardening supplies, kids' toys, home supplies and cleaning products, electronics, tools of many kinds, and so many eclectic odds and ends that it often serves as a one-stop gift shop as well!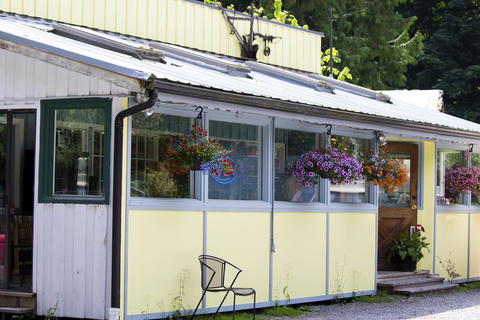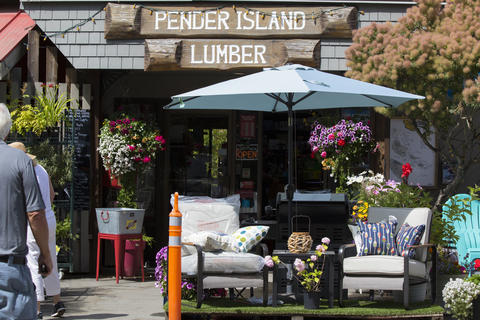 Some of the most charming farms on Pender Island are on Port Washington. It seems to have everything going for it for fruit trees (apples, pears, peaches, figs, and even walnuts!) Some of the happiest bumblebees in the world must live in this community during apple blossom season...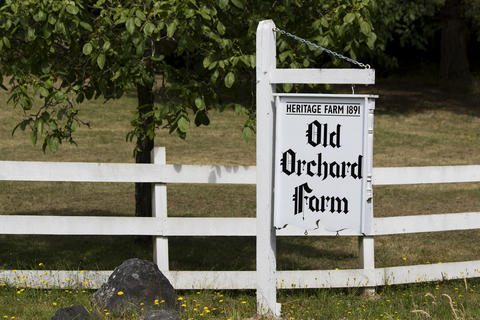 There is a Montessori House that provides highly reputable childcare services, as well as Renaissance Gallery, a very special little store that sells custom-made jewelry by Milada as well as art and antiques. You would be surprised during your first visit to the premises where you'd find beautifully framed Picasso and Dali prints and all sorts of enchanting pieces from around the world and human history.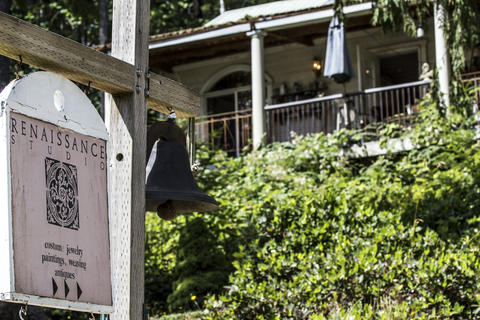 At the very end of the road you reach the Port Washington dock where a few boats are always docked, where the water schoolbus takes our highschoolers back and forth between Salt Spring and Pender, and also the Seair Seaplanes dock from where you can get to Richmond/Vancouver in approximately 10-15 minutes! Now that's a modern convenience at the end of a rural road on a little island!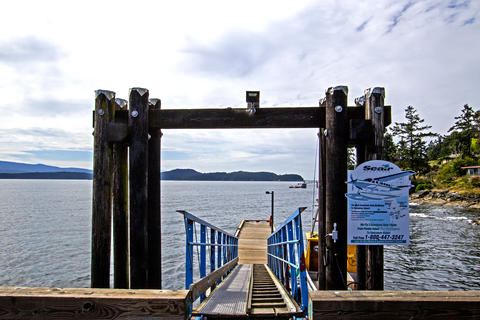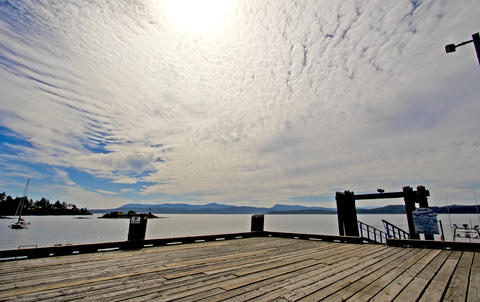 Port Washington homes frequently have incredible ocean views, pastroral views, vibrant forest views and flowers of many colours during the spring/summer/fall seasons almost anywhere you look. Port Washington homes can be private and hidden from the road by trees, and they can be smack dab in the fields with open skies and grazing land for animals. If you are interested in Port Washington real estate it's worth noting that some properties in this neighborhood can move really fast, talk to one of us at Dockside Realty if you'd like to be notified when anything new in the area is coming up for sale.