The Pender Island Bike Rodeo
There are no shortage of fun activities for kids who live on Pender Island. Every year our school puts on a 'Bike Rodeo' where our local RCMP officers and parent volunteers dedicate a day to bike safety.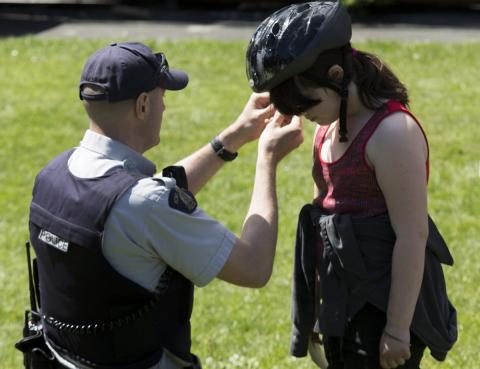 The kids all bring their own bikes and helmets to school that day. The bikes and helmets are thoroughly inspected and adjusted for safety. This is one of the most important parts of the bike rodeo! The bikes are tuned up for optimal and safe functionality, the kids are taught how to adjust their helmets properly. Where helmets are inadequate, the kids are given new ones. Everyone goes home that day with safe and tuned up cycling gear!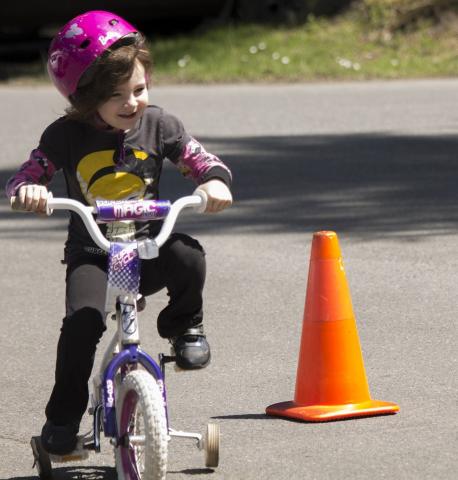 Then the children of all ages are taught safe riding skills. There are obstacles for them to practice maneuvering around, with volunteers coaching and encouraging.
A very important part of safe bike riding is learning how to watch for cars - shoulder checking is something we should all do whether we're on bikes or driving motorized vehicles. This and other road safety considerations are taught and practiced in a fun and supportive environment.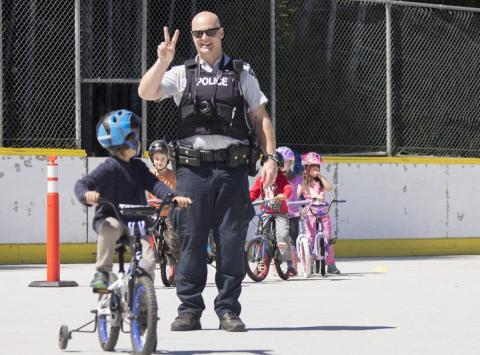 The kids get a Bike Rodeo Report Card  - everyone did great, and everyone has something to practice and improve on!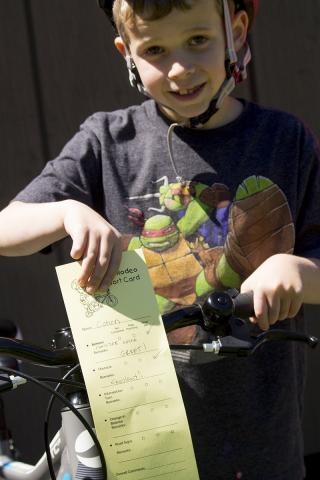 One important benefit of the Bike Rodeo on Pender Island is that it builds trusting relationships between our children and our local law enforcement. It's important that our kids feel they can approach law enforcement if they need help - this event brings kids and law enforcement together in a fun and beneficial way. It highlights one of the wonderful things about Pender Island - how we know our law enforcement officers by name and face, and our children do too.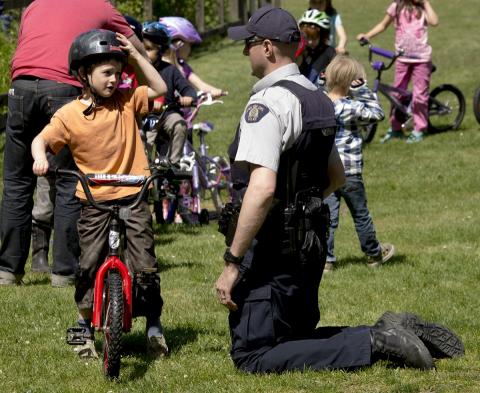 Dockside Realty proudly sponsors the Bike Rodeo on Pender Island because it's such a wonderful event for our kids. Many of us have kids in our local school, including our Sam Boyte pictured here, happily taking a break from the office to watch his own son participate in the Bike Rodeo!