New in Sidney BC - A Full Service Real Estate Office & Art Gallery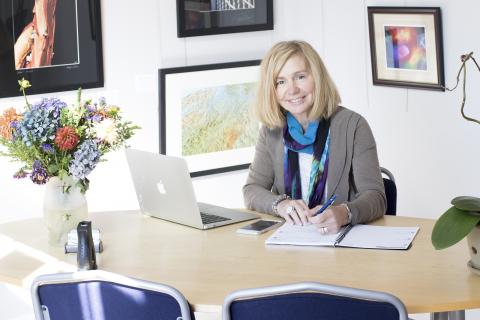 We are proud to open a brand new full-service real estate office - art gallery in Sidney, Vancouver Island, BC.
With offices on Pender Island and Saturna Island, this is an exciting expansion! Dockside Realty is a community-oriented, family owned business, we've built our reputation on the highest level of professional, friendly service to buyers and sellers. Suzi Jack with her many years of experience in the insurance industry in Victoria had a commendable reputation for providing excellent service to her clients long before she became a realtor. We know that those who choose to work with her as their realtor will be in very good hands.
The Sidney location is as much an art gallery as it is a real estate office, displaying exquisite artworks by many of the best Gulf Island artists. There is no pressure when you walk into our Sidney location, peruse the beautiful art, check out some beautiful properties, and Suzi's there if you have questions about the art displayed or Victoria/Gulf Islands real estate properties she can help you with.
We invite you to pay a visit, meet Suzi and check out the gallery too!
Location: 9713 A Second St
Phone: 250-656-5062
Office Hours:
Mon-Wed 9:30-4:30
Thur 10:30-6:30
Fri 9:30-4:30
Sat 11:00-3:00
Learn more about Suzi HERE
Learn more about Dockside Realty HERE